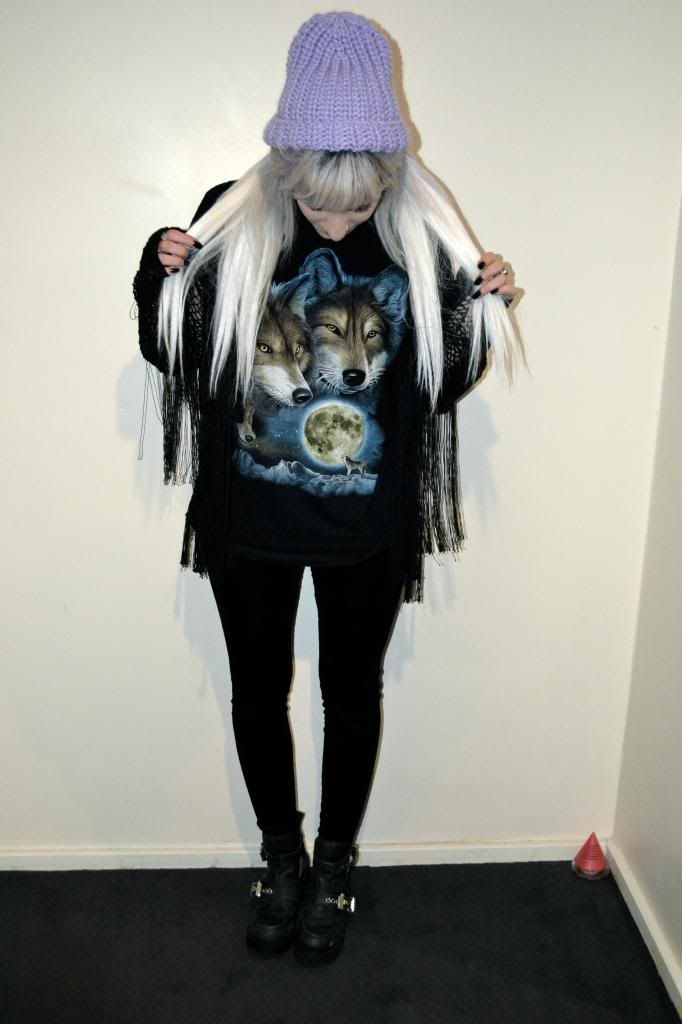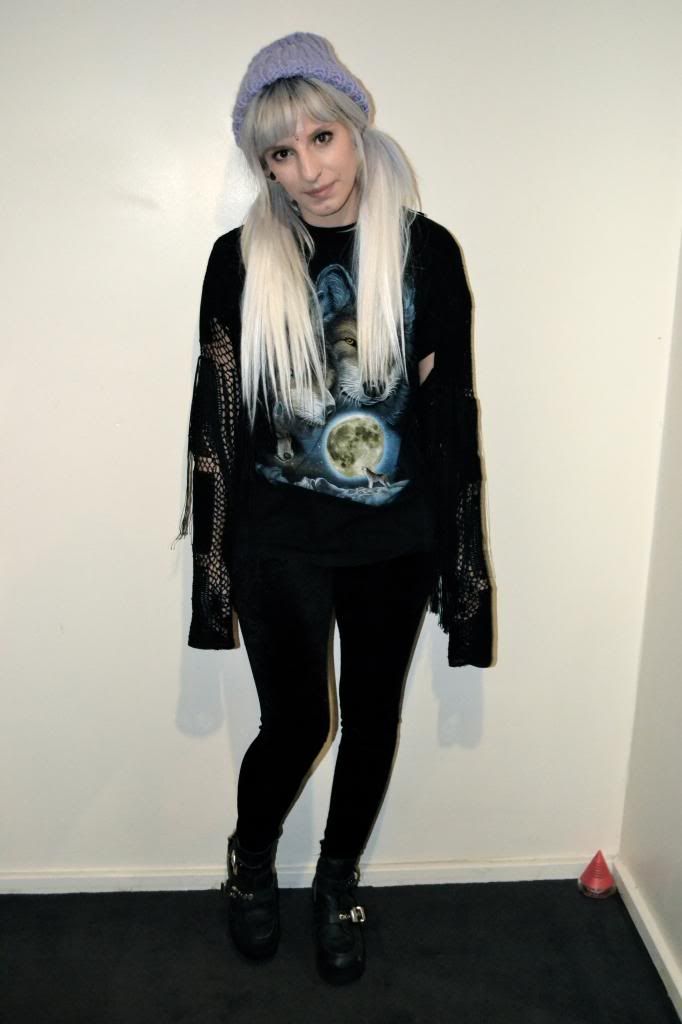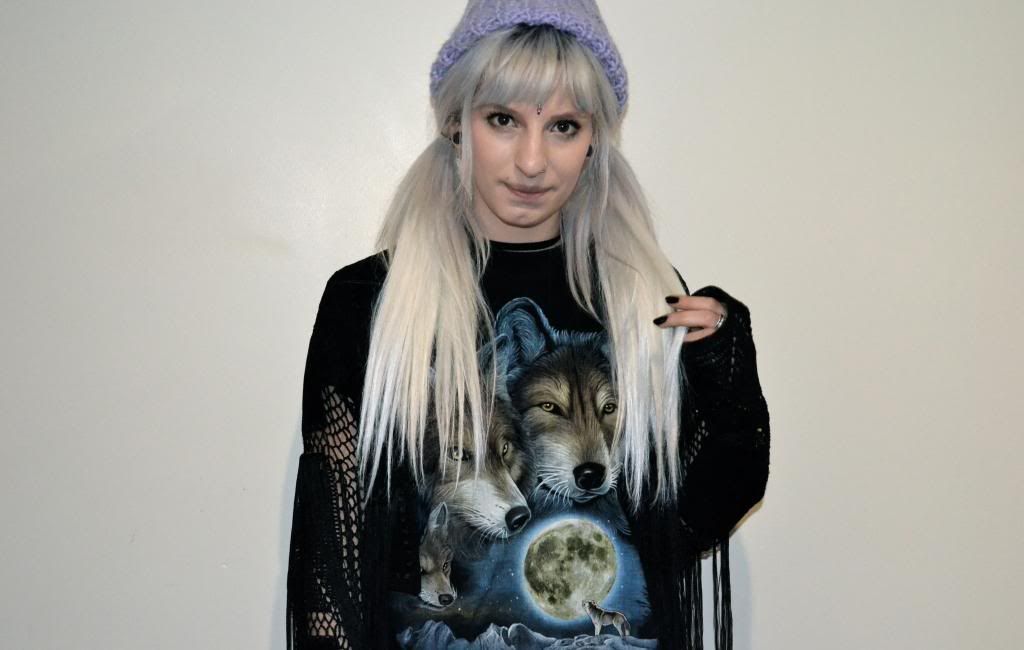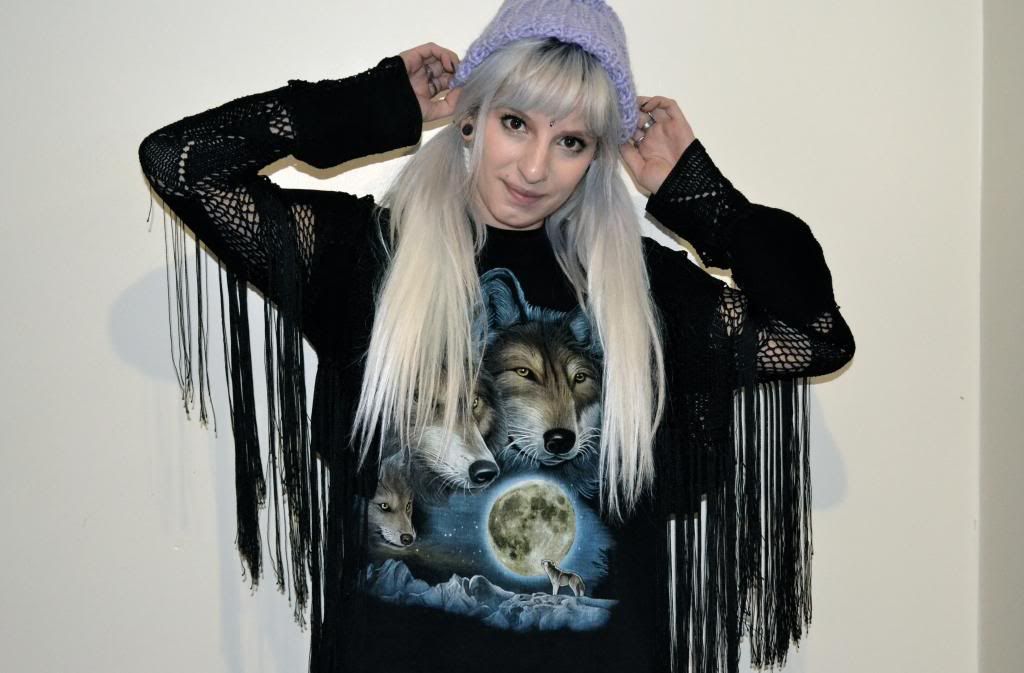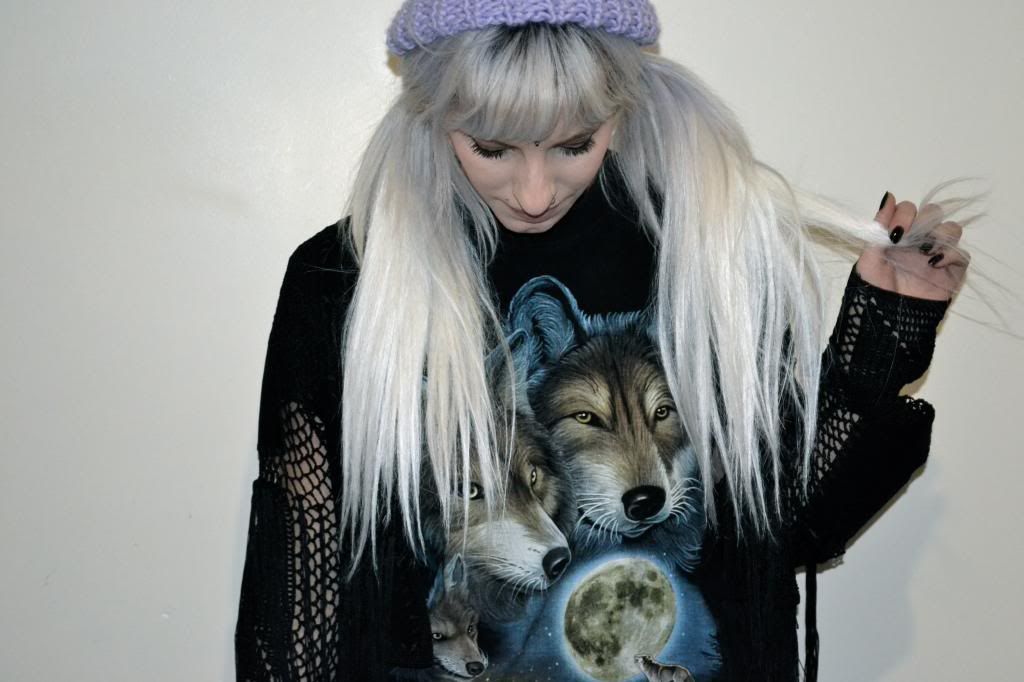 Hat - H&M
Top - Charity Shop
Leggings - Car boot sale
Fringe Cardigan - Topshop via ebay
Boots - JC
Jacket - Vintage
Bindi - ebay
Choker - ebay
Haven't done a outfit post in ages so I got Grace to take some photos after work in our hallway in the building. It's a pretty good location, white wall and all and beats having to go outside in the cold or in my messy room! Wearing my tee I got from a charity shop haul last week and my trusty topshop cardigan. I don't wear that enough but I'm gonna try from now on. I bought this cute beanie hat yesterday for a lovely 6.99 from H&M after seeing it on a couple of blogs and love the colour, something different from the standard black beanies that everyone wears.
I also bought new extensions the other day, my hair is pretty short and is growing stupidly slow so I wear extensions most of the time. I really wanted some longer ones ( I had 14 inch ones) but couldn't find them in a white blonde. All the shops just have a very light blonde but it has tones of yellow and just doesn't match my hair at all. I know my hair at the minute is not mega white as the purple is still fading but these match my hair wayyy more than the standard lightest blonde ever would. They are from
afuro
for anyone that wants to know and I would definitely recommend them for anyone who has bleached blonde hair.